Pelvic Health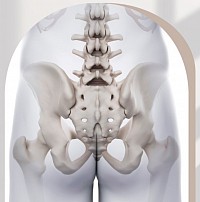 Intermediate Thai massage training: Pelvic Health
26 February to 1 March 2024
Thai Massage techniques, basic and advanced, which help us to open and relax the pelvis. These include warming up techniques, thumb and elbow presses, acupressure points and a variety of stretches.

The course with Gyan also includes theoretical knowledge, diagnosis tools and meditation practice.
 The pelvis is the central piece of our body, and it is often ignored in many massage modalities. A tight pelvis is, in many cases, the source of different physical issues, such as back pain and issues with the reproductive and digestive systems. It is also the physiological center of emotional issues such as chronic anxiety and emotional trauma.
 Thai Massage has efficient and wonderful varied tools of helping resolving tension in the pelvic area. The combination of energy lines opening techniques, correct body mechanics, and meditative attention can help resolving old-held tensions and in some cases even acute pain. Resolving pelvic tension has a dramatic positive effect on our posture and wellbeing in general.
Everyone with a background in Thai massage is welcome.           

Anyone with a background in Thai massage is welcome to join this class.
Next class:
26 February to 1 March 2024
5 days / 30 hours, Baht 11,500.-   (approx. EUR 316.-, US$ 342.-)