Our Teachers and Facilitators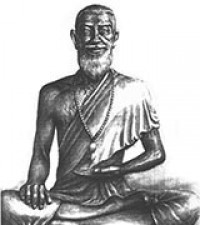 Jivaka Kumar Bhaccha Founder of Thai massage
Teachers and facilitators for Sunshine Massage School advanced classes.
We are proud of our teachers and their accomplishments. 
Even though they are teachers they never stop learning and strive to gain more knowledge that they can pass on to their students. Each of our teachers is highly trained and experienced in not only the art of traditional Thai massage but also in the art of teaching. They know how to create a friendly and comfortable atmosphere in the class room so that students are given the best environment in which to learn and develop their own skills and practice. 

Dave Hoyle
Dave began his journey with Thai Massage back in 2001 and has travelled extensively in Europe and Asia developing his practice over the years, studying with many teachers along the way. His principal mentors have been Ralf Marzen and David Lutt.

His teaching is very much informed by his Tai Chi and Qigong practices, relating the fundamentals of the Daoist arts in how we can move with greater ease and fluidity, and connect to our own energetic and structural systems.
Dave is also a qualified Qigong teacher.
David Lutt
David is a French licensed osteopath, and combines his expertise and love of osteopathy with Thai massage. He lives in Asia immersing himself in yoga, shiatsu, Vipassana meditation and Thai massage. In Thailand, he studied mainly under Ajahn Chaiyuth and Asokananda. 
David is the co-founder of the College Osteo Thai in France and runs Thai massage and Osteo Thai courses all over the world. His has a love of movement, rhythm and fluidity and enjoys capoeira, swimming in the sea and… football!
Dot Po
With more than 20 years of experience studying Thai Massage, Dot brings her therapeutic approach to learning Thai Massage into the classroom. Living a monastic life, she humbly incorporates her practices into her daily teachings, making her courses far more than just technique.

Flora Bisogno
After graduating in Philosophy and completing a Ph.D. in Cultural Anthropology (Cuba and Italy, 2010) I begin to teach Yoga and soon I fell in love with Thai Massage, in which I found a magnificent path of transformation and compassion. I have been studying and practicing in Europe and Thailand since 2012 with different amazing teachers, but my principle mentor is David Lutt.
I'm a member of the Italian Federation of Traditional Thai Massage, Master in OsteoThai (2019) at Lulyani School of Thai Massage & OsteoThai (France). I never stop learning, attending courses and assisting my teachers in all Europe.

Giving courses in Italy and abroad, with passion, kindness and care, fulfil my vocation to immerse myself in different cultures, build community (Sangha) and create connections. In my classes I combine mindful touch, mindful movement, mindful communication, meditation and Dharma. I create a nice atmosphere full of metta and smiles. Since 2010 I feel blessed to follow the teachings of the Vietnamese Zen monk Thich Nath Hanh. I'm in love with Nature, especially forest, hiking, biking and cats.
Gyan Amin
Gyan has been a practicing and teaching massage for the past 20 years, specializing in Thai Massage. He studied with various schools and teachers. He also studied different massage techniques and healing modalities. He's been teaching Thai Massage and other courses in his home country Israel, in Taiwan where he resides, China and the Caribbeans.
Gyan has developed his own system which is focused on the pelvic and abdominal areas. He authored a book describing this approach to healing and the different issues and treatments for our core area: Lovehand, Primal Body Magic. The book has been translated to Mandarin Chinese and was published in Taiwan.
Gyan speaks English, Mandarin Chinese and his mother tongue, Hebrew.
Noy' Sathitrat Chaiket
Noy has been passionate about Thai massage for many years and combines her experience with continuing education. Her caring and strong approach to massage practice will probably tell you that she has been in several meditation retreats.

 "Yan" Suriyan Punyafoo
His gentle nature and his extensive experience teaching the beginner's course makes him a great teacher to be around. Yan continues his study of Thai massage and related topics and teaches some of our advanced courses.