Thai Massage Advanced Training in Chiang Mai, Thailand.

Advanced Thai Massage courses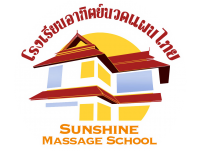 Thai Massage training beyond the beginners course

Sunshine Massage School in Chiang Mai is famous for the quality of its Thai Yoga Massage Beginner's course. This is the foundation for further studies and also a perquisite for the Advanced Thai Massage courses proposed on this site.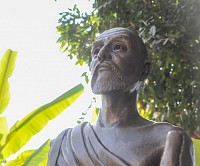 Jivaka Kumar Bhaccha, also known as Shivago Komarpaj, is considered the father of Thai traditional medicine.
Customised programs for extended and intensive Thai Massage studies are available:
We understand that students coming to Sunshine Massage School are here for serious studies.
Often students have a limited amount of time in Chiang Mai and would like to maximize their study by combining courses into one longer, more comprehensive program.
Each of our courses can be taken individually, or as part of a larger curriculum comprised of multiple courses.
Among the many interesting advanced trainings offered here:
We propose you to check the following courses:
You can also visit the 2 other websites from Sunshine:


As you know, Sunshine is renown for its Beginners Course:
These courses run for 2 weeks and start on Monday of every week. Click this link to visit the Beginners Thai Massage Course website.
Sunshine also presents bodyworkers dedicated workshops.
School for Traditional Thai Massage in Chiang Mai, Thailand
Accredited by the Thai Ministry of Education and Thai Ministry of Health.