General - Advanced Thai Massage
Advanced Awareness and enhanced Techniques
With David Roma.

Learn to give Traditional Thai Massage with more advanced awareness and enhanced techniques. 
This course will deepen your understanding on how to use your body awareness and how to apply techniques more precisely. You will gain a broader perspective of your whole massage treatments. 
In this workshop, participants will learn a variety of advanced poses. Participants will continue to build sensitivity in their feet, knees and elbows and integrate the poses more smoothly into a sequence through flowing transitions.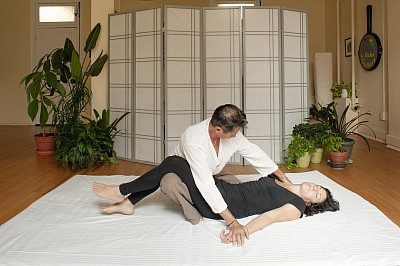 Principles of sequencing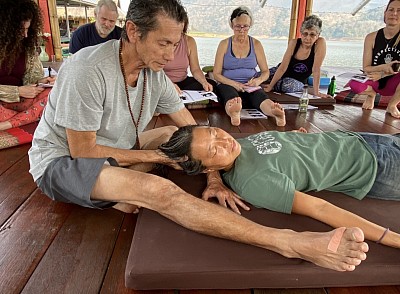 We will discuss the principles of sequencing Thai Yoga Massage poses, followed by demonstration and practice. 

This course will help you learn to efficiently select the most appropriate poses based on your clients' needs. 
Focusing on correct posture and precise energy line work.
Learning more techniques and stretches
Using feet, elbows, knees with precision specific to your body type
Freedom in the Art and Practice of Thai Massage
Practice Flowing from one move to another
Discover new ways of moving
Learn to cultivate Thai Routines specific to the clients needs
Deeper learning, understanding and practice with the Sen Lines. Including Energy flow, blocked or broken energy lines; how to restore and balance.

Everyone with a background in Thai massage is welcome.
 5 days / 30 CE hours, Baht 11,500.-
Next class:
30 January to 3 February 2023